Anzac Community Grants Program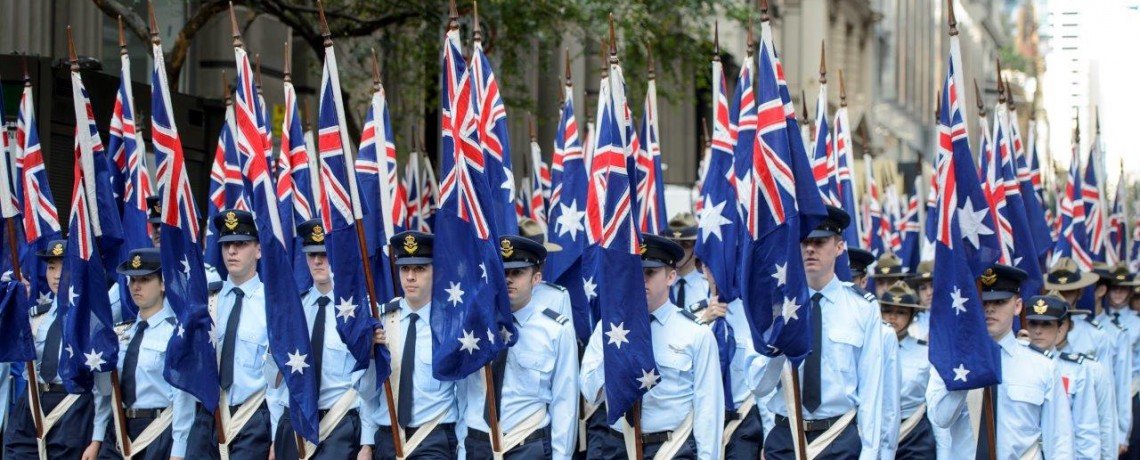 The 2016 / 2017 Anzac Community Grants Program has now closed - the next round will open soon
In an effort to improve our processes Veterans Affairs is moving to an online application process. Future applications will be submitted via the Smarty Grants user-friendly platform. Interested applicants are encouraged to monitor this webpage for updates and information on future rounds. If you have any questions you are welcome to contact Veterans Affairs
The Anzac Community Grants Program provides small grants for a range of projects that commemorate and educate New South Wales communities about the service and sacrifices of current and former military servicemen and women. Projects which support activities benefiting the NSW veteran community are also eligible for funding.
Small grants of up to $2,000 are provided to  educational institutions, ex-service organisations, community groups, local government associations, museums and historical societies.  
For more information about the Anzac Community Grants Program, please contact Veterans' Affairs on (02) 9228 4710 or  email VeteranGrants@dpc.nsw.gov.au.
In 2016-17, 49 projects received grant funding.

Applicant: Australian Rural Education Centre (AREC)
ANZAC Memorial Avenue Walk  - 'Kings Park Special' Callistemon plantings.
Suburb: MUDGEE
Electorate: Dubbo
Grant amount: $2,000 excl GST 
Applicant: Mackellar Care Services Limited
Create a war memorial garden to hold commemorative services.
Suburb: GUNNEDAH
Electorate: Tamworth
Grant amount: $2,000.00 excl. GST
Applicant: Consortium of Tamil Association
Funding Anzac Day services and education programs.
Suburb: GLENWOOD
Electorate: Baulkham Hills
Grant amount: $1,000.00 excl. GST
Applicant: Pottsville & District RSL Sub-Branch
Install a display cabinet to feature Pottsville specific military memorabilia.
Suburb: POTTSVILLE
Electorate: Tweed
Grant amount: $2,000.00 excl. GST
Applicant: Wollondilly Shire Council
Commemorative banner competition winner from 2015 to be printed and installed in the Wollondilly LGA.
Suburb: PICTON
Electorate: Wollondilly
Grant amount: $1,100.00 excl. GST
Applicant: Tumbarumba RSL Sub Branch
Frame & display a Centenary of Anzac quilt in the Memorial Hall.
Suburb: TUMBARUMBA
Electorate: Albury
Grant amount: $1,200.00 excl. GST
Applicant: Bowral High School
Continue works on ANZAC garden memorial project with in the school grounds.
Suburb: BOWRAL
Electorate: Wollondilly
Grant amount: $1,000.00 excl. GST
Applicant: North Albury Rotary Club
Commemorate the April 1917 Battle of Noreuil and install signage to tell the story of the origins of the Noreuil Park and the returned soldiers who built it.
Suburb: ALBURY
Electorate: Albury
Grant amount: $2,000.00 excl. GST
Applicant: Harden Regional Development Corp
Produce an educative promotional package to accompany a Bronze statue commemorating the Light Horse as local hero.
Suburb: HARDEN
Electorate: Cootamundra
Grant amount: $1,800.00 excl. GST
Applicant: Camden Men's Shed
Install commemorative plaques to explain the significance of Lone Pine plantings along the Camden RSL Community Memorial Walkway.
Suburb: NARELLAN VALE
Electorate: Camden
Grant amount: $700.00 excl. GST
Applicant: Plumpton Public School
Create a commemorative peace garden in the school grounds.
Suburb: PLUMPTON
Electorate: Mount Druitt
Grant amount: $900.00 excl. GST
Applicant: 7th Light Horse - Gundagai Troop
"Remember the Light Horse" travelling re-enactment & display "light horse camp life".
Suburb: JUGIONG
Electorate: Cootamundra
Grant amount: $1,000.00 excl. GST
Applicant: Newcastle and Hunter Combined Schools Anzac Service
Produce a commemorative service attended by 1400 of the region's school children.
Suburb: TENAMBIT
Electorate: Maitland
Grant amount: $2,000.00 excl. GST
Applicant: Moruya & District Historical Society
Enhance the local museum's 'Remembrance Room'.
Suburb: MORUYA
Electorate: Bega
Grant amount: $1,250.00 excl. GST
Applicant: Maitland Regional Museum
Curate an exhibition to mark the Centenary of the Battle of Passchendaele with specific focus on the 34th Battalion known as 'Maitland's Own'.
Suburb: MAITLAND
Electorate: Maitland
Grant amount: $1,700.00 excl. GST
Applicant: Wests Nelson Bay Diggers Bowls Club
Club excursion to Sydney's Maritime Museum on or around Anzac Day 2017.
Suburb: NELSON BAY
Electorate: Port Stephens
Grant amount: $1,470.00 excl. GST
Applicant: Cobar Shire Council
Create a permanent public display of WWI memorabilia at the Great Coba Heritage Centre.
Suburb: COBAR
Electorate: Barwon
Grant amount: $1,000.00 excl. GST
Applicant: Tottenham Late Notes
Purchase marching drums and conduct run music workshops to support the Tottenham Anzac Day March and service.
Suburb: ALBERT
Electorate: Barwon
Grant amount: $860.00 excl. GST
Applicant: Weddin Shire Council
Improve the quality and safety of the Bofors Anti-Aircraft Gun Mark II displayed in Vaughn Park.
Suburb: GRENFELL
Electorate: Cootamundra
Grant amount: $2,000.00 excl. GST
Applicant: Gundy Crown Reserves Trust
Replace or repair memorial plaques at Gundy Soldiers' Memorial Hall.
Suburb: SCONE
Electorate: Upper Hunter
Grant amount: $900.00 excl. GST
Applicant: Walcha and District Historical Society
Refurbish the Walcha Museum's "War Room" which houses military artefacts.
Suburb: WALCHA
Electorate: Tamworth
Grant amount: $1,600.00 excl. GST
Applicant: Metford Public School
Create a memorial on the Metford School grounds.
Suburb: METFORD
Electorate: Maitland
Grant amount: $2,000.00 excl. GST
Applicant: Murray High School
Create a memorial garden and mural within the school grounds.
Suburb: LAVINGTON
Electorate: Albury
Grant amount: $1,000.00 excl. GST
Applicant: Riverwood Public School P&C
Create a memorial garden and mural within the school grounds.
Suburb: RIVERWOOD
Electorate: Lakemba
Grant amount: $1,000.00 excl. GST
Applicant: Lawson Combined Services Club
Enhance Anzac Day commemorations with a photographic exhibition, Dawn Service and breakfast, march, service and flyover.
Suburb: SPRINGWOOD
Electorate: Blue Mountains
Grant amount: $1,000.00 excl. GST
Applicant: Anglicare Retirement Village
Build a memorial garden within the Village grounds.
Suburb: CADDENS
Electorate: Londonderry
Grant amount: $500.00 excl. GST
Applicant: Mudgee RSL Sub-Branch
Purchase and install commemorative plaques.
Suburb: MUDGEE
Electorate: Dubbo
Grant amount: $1,500.00 excl. GST
Applicant: Mid North Coast Maritime Museum
Establish a naval display commemorating the activities of local service personnel.
Suburb: PORT MACQUARIE
Electorate: Port Macquarie
Grant amount: $450.00 excl. GST
Applicant: Coonabarabran DPS Local &v Family History Group
Produce "Footprints in the Sands of Time" publication that records the stories of  Aboriginal WWI soldiers with a connection to Coonabarabran.
Suburb: COONABARABRAN
Electorate: Barwon
Grant amount: $1,230.00 excl. GST
Applicant: Forbes Town and District Band
Purchase musical items and conduct an educative war history interpretative panel.
Suburb: FORBES
Electorate: Orange
Grant amount: $1,000.00 excl. GST
Applicant: Bellinger River RSL Sub-Branch
Commemorative activities to mark the 100th anniversary of the Battle of Beersheba, and the 10th anniversary of the death of SGT Matthew Locke MG.
Suburb: BELLINGEN
Electorate: Oxley
Grant amount: $500.00 excl. GST
Applicant: Nabiac Memorial Neighbourhood Centre
Install descriptive signage and educate on the Centenary of Anzac.
Suburb: NABIAC
Electorate: Myall Lakes
Grant amount: $1,000.00 excl. GST
Applicant: Berala Public School
Develop a research immersion room with artifacts and education on the Centenary of Anzac.
Suburb: BERALA
Electorate: Auburn
Grant amount: $1,000.00 excl. GST
Applicant: Dungog Common Recreation Reserve Trust
Install signage to explain historic significant of the "Rifle Range Paddock".
Suburb: DUNGOG
Electorate: Upper Hunter
Grant amount: $1,000.00 excl. GST
Applicant: Figtree Heights Public School P&C Association
Build an Anzac Commemorative garden.
Suburb: FIGTREE
Electorate: Keira
Grant amount: $660.00 excl. GST
Applicant: The Army Republic of Vietnam Veterans Association 
Anzac Day commemorative activities.
Suburb: FAIRFIELD
Electorate: Fairfield
Grant amount: $200.00 excl. GST
Applicant: Mount Annan High School
Build a memorial garden within the school grounds.
Suburb: MOUNT ANNAN
Electorate: Camden
Grant amount: $750.00 excl. GST
Applicant: Leppington Public School
Installation of a commemorative walkway & memorial garden.
Suburb: LEPPINGTON
Electorate: Camden
Grant amount: $1,000.00 excl. GST
Applicant: Sugarvalley Neighbourhood Centre
Enhance the West Wallsend Anzac Day March.
Suburb: WEST WALLSEND
Electorate: Cessnock
Grant amount: $1,000.00 excl. GST
Applicant: Montgrove College
Purchase a cabinet to display the school's eight "Poppy Park" poppies and other artefacts.
Suburb: ORCHARD HILLS
Electorate: Londonderry
Grant amount: $750.00 excl. GST
Applicant: National Servicemen's Association of Australia  mid-state 
Pave the area surrounding the existing Lone Pine Memorial for future commemorations.
Suburb: RAGLAN
Electorate: Bathurst
Grant amount: $1,150.00 excl. GST
Applicant: Junee & District Historical Society
Create a First World War specific display in the local museum.
Suburb: JUNEE
Electorate: Cootamundra
Grant amount: $1,000.00 excl. GST
Applicant: St Joseph's Primary School East Maitland
Create a commemoration garden within the school grounds.
Suburb: EAST MAITLAND
Electorate: Maitland
Grant amount: $750.00 excl. GST
Applicant: St Marys North Public School
Create a memorial wall and garden within the school grounds.
Suburb: ST MARYS NORTH
Electorate: Londonderry
Grant amount: $950 excl. GST
Applicant: Mt Pritchard  Primary School
Build wooden poppies to be displayed in School's Memorial garden on Anzac Day and Remembrance Day.
Suburb: MT PRITCHARD
Electorate: Cabramatta
Grant amount: $230 excl. GST
Applicant: Hunter River Community School
Establish a 'Peace Garden' and accompanying educational resources.
Suburb: METFORD
Electorate: Camden
Grant amount: $900 excl. GST
Applicant: Camden South Public School
Complete the creation of the Anzac commemorative garden.
Suburb: CAMDEN SOUTH
Electorate: Camden
Grant amount: $750 excl. GST
Applicant: Blacksmiths Public School P&C
Install a commemorative plaque honouring the Centenary of Anzac.
Suburb: BLACKSMITHS
Electorate: Swansea
Grant amount: $650 excl. GST
Applicant: Birrong Boys High School P&C
Developing the Anzac Community Mural Project.
Suburb: BIRRONG
Electorate: Bankstown
Grant amount: $1,250 excl. GST