About us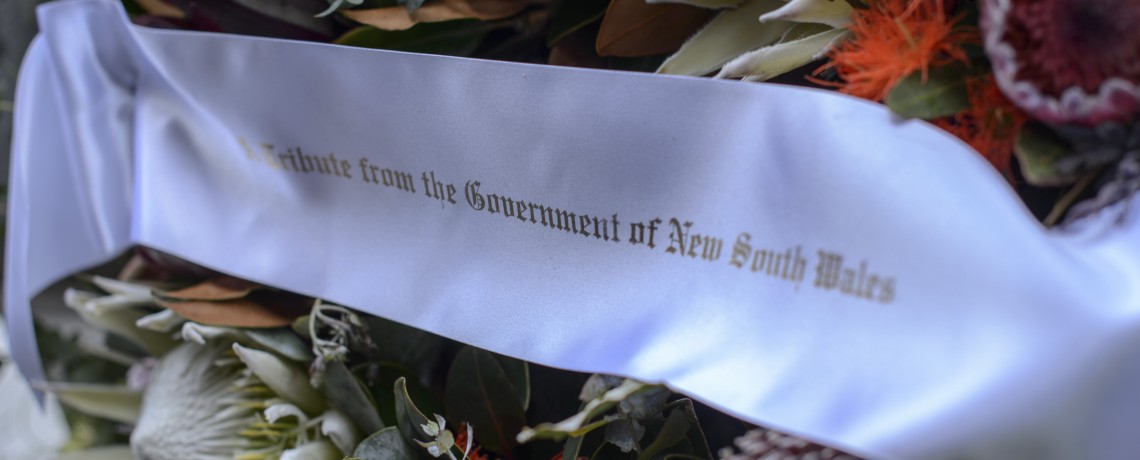 State governments have a key role in ensuring the sacrifices of the past are honoured and remembered with dignity and respect.
In NSW, Veterans' Affairs works in partnership with ex-service organisations to lead and perpetuate community remembrance. This function encompasses three broad areas of responsibility.
Veterans' Affairs ensures community remembrance and commemorative activity is maintained. 
Responsibilities include:
Financial and event management support to the Dawn Service Trust for Anzac Day Dawn Service and the RSL for the Anzac Day March.
Event management support for Remembrance Day services and activities.
Hosting functions and representing the people of NSW at many other commemorative events throughout the year and across the State.
Veterans' Affairs assists to conserve and record the historic collection of war memorials throughout NSW including management of the Anzac Memorial in Sydney's Hyde Park and through the provision of financial support to local communities.
Responsibilities include:
Chairing the Anzac Memorial Building Trust responsible for the maintenance and preservation of the State's principal memorial to all Australians who have served in war.
Providing grants to NSW communities to enhance and restore local war memorials through the Community War Memorials Fund.
Continuing to record the more than 3,000 local war memorials on the NSW War Memorials Register.
Managing memorial projects, for example, the NSW Korean War Memorial in Moore Park.
Veterans' Affairs ensures the sacrifices of service men and women are understood and remembered by future generations through school curricula and other initiatives.
Responsibilities include:
The Premier's annual Anzac Memorial Scholarship enables students to travel to key battlesites. In June/July sixteen recipients of the Scholarship toured the former battlefields of Vietnam and Singapore to pay respects to Australians killed during the Vietnam War and the Second World War.
Providing curriculum resources for secondary school students, including the anzacday.gov.au website maintained by the Board of Studies.
The Veterans' Affairs portfolio responsibilities are managed by a team in the Department of Premier and Cabinet.