Premier's Anzac Memorial Scholarship (PAMS)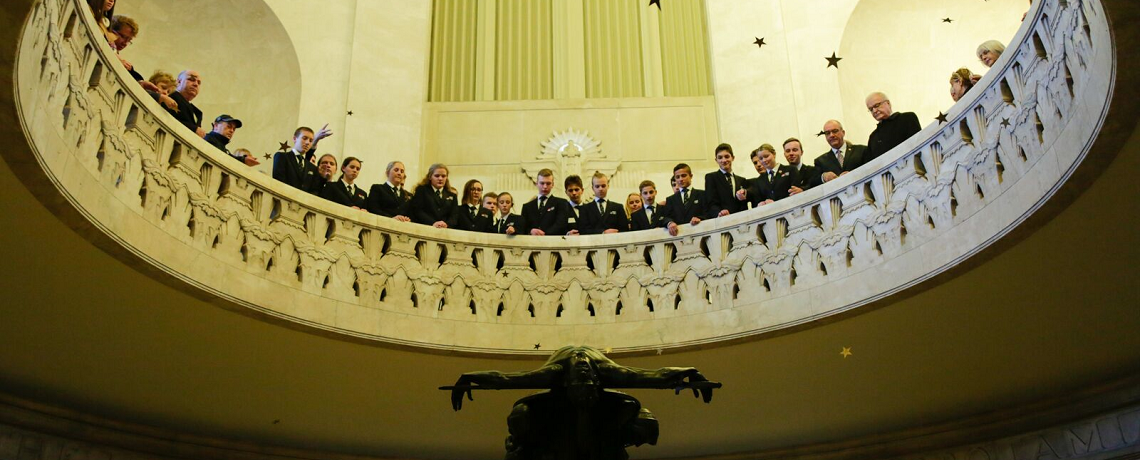 21 NSW schools were selected via ballot to award one student an opportunity to be part of the 2017 Premier's Anzac Memorial Scholarship.
NSW Teachers of History who are interested in traveling with the scholars on the 2017 PAMS Tour are now invited to submit an application.
This is an amazing opportunity to develop professional skills and knowledge and return to the classroom with valuable insights into the teaching of Australia's involvement in the World Wars.
The 12-day tour will visit significant Australian battlefields on the Western Front in Belgium and France including Villiers Bretonneux, Bullecourt and Fromelles. Teachers accompanying the tour will represent NSW and will supervise, support and mentor the students on the tour, providing a safe, caring and positive environment in which the academic, cultural and social development and welfare of each student is promoted.
Expressions of interest can be lodged via email until 5pm Friday 17 March 2017. Please download and complete the 2017 Teacher EOI form  and email it to premierscholarship@dpc.nsw.gov.au
2017 teacher terms and conditions
Please contact Veterans' Affairs if you have any questions.
Further information:
The successful schools drawn in the ballot on 21 November 2016:
Broken Hill High School
Lithgow High School
Camden High School
St. Patrick's College for Girls, Campbelltown
Hennessy Catholic College
De La Salle Catholic College Caringbah
Delany College
Kogarah High School
Abbotsleigh
Knox Grammar School
Bonnyrigg High School
Freeman Catholic College
Northern Beaches Secondary College Mackellar Girls Campus
Glenmore Park High School
Finley High School
Jamison High School
St Philip's Christian College Port Stephens
Tuggerah Lakes Secondary College, Entrance Senior Campus
Tweed River High School
Chatswood High
Picton High School
Each school must run a local process to select one student who is enrolled in either Year 10 or 11 in 2017 to travel on the tour. Local selection guidelines have been drafted to support schools through this process. Schools are to provide Veterans' Affairs with the name of their selected student plus one reserve by 29 February 2017.
Students interested in attending the tour are to submit a piece of work to be judged by their school's local panel. The work must relate to the Centenary of Anzac and be centred round one of the following three themes:
Education – helping to ensure the sacrifices of Australia's service men and women are understood;
Commemoration – marking the involvement of Australians who have served;
Heritage – conserving and recording our military history.
There is no stipulation on the style of work to be submitted by the student. Suitable projects include:
A research task
An essay
A poem, song or monologue that could to be performed at school
Art or technical works in any form of multi media
There are many Centenary focussed resources available to inspire students including: