Premier's Anzac Memorial Scholarship (PAMS)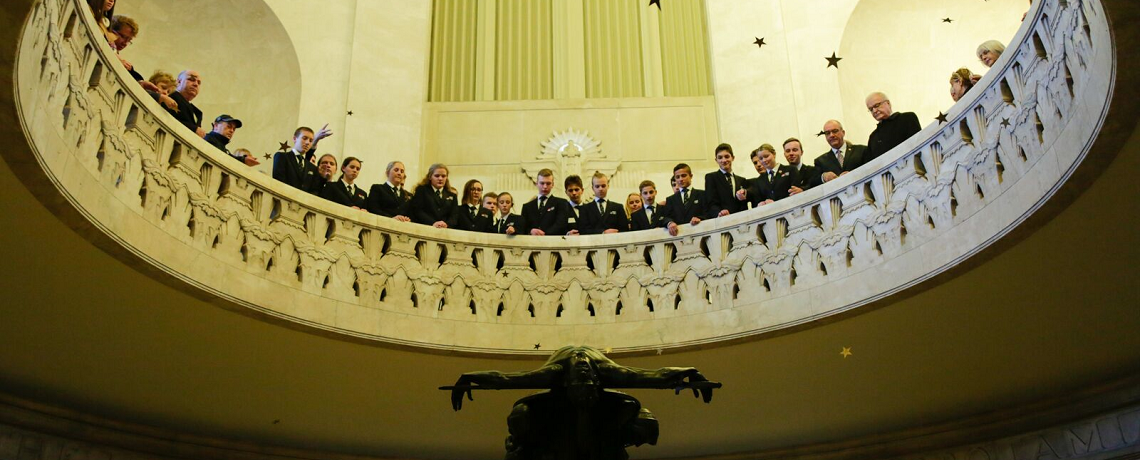 Twenty-two high school history students and three teachers from across NSW will travel to the battlefields and Western Front memorial sites in September on the 2017 Premier's Anzac Memorial Scholarship tour.
The 12-day tour will visit significant Australian battlefields in Belgium and France including Villiers Bretonneux, Bullecourt and Fromelles. The students and teachers will also attend the official commemorations of the Battle of Polygon Wood at Ypres, Belgium.
The Premier's Anzac Memorial Scholarship  enables high school students to experience international cultures and further their education in some of Australia's most important historical events. The teachers that accompany them will play a vital role in supporting and encouraging them in their learning.
The 2018 PAMS tour 
Schools across NSW were invited to submit an expression of interest to participate in the 2018 Premier's Anzac Memorial Scholarship selection process. The EOI portal was closed at 5:00pm on 17 August 2017. No late EOIs will be accepted. 
A ballot will be held on 20 August 2017 to draw 20 schools. Each school drawn will be responsible for undertaking a local process to select one student who is enrolled in either Year 10 or 11 in 2018 to travel on the tour.
Students and parents: eligible students will be able to apply for the scholarship if their school is selected during the ballot process. The selected schools will be announced later this year and listed in late 2017. Please contact the Office for Veterans Affairs if you have any questions.
To learn more about the Premier's Anzac Memorials Scholarship Tour take a look at the information on the 2016 PAMS tour and the major works the scholars produced on their return
Further reading:
2018 PAMS eligibiliy criteria and information for details on the selection process.