Anzac Day 2020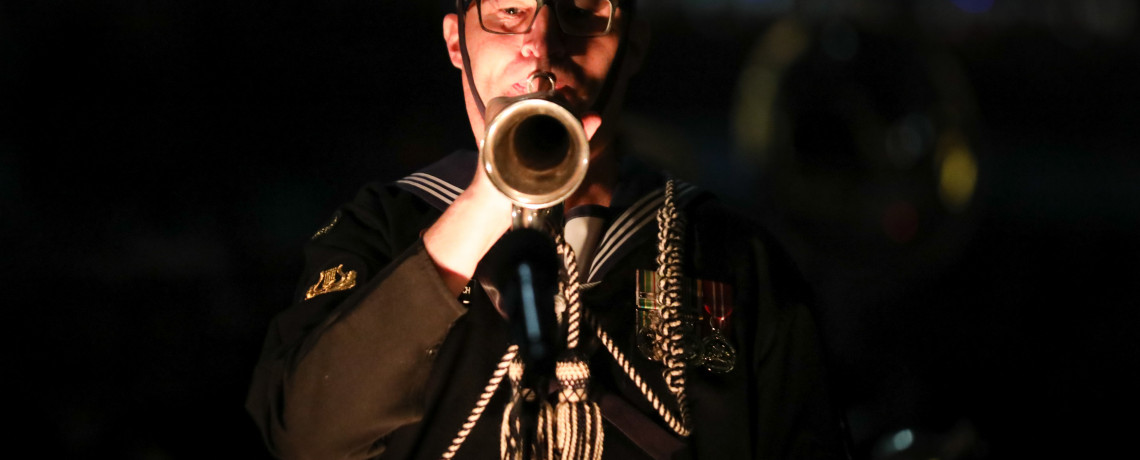 The 25th of April was officially named Anzac Day in 1916 to mark the anniversary of the first major military action fought by Australian and New Zealand forces during the First World War. With the coming of the Second World War, Anzac Day also served to commemorate the lives of Australians who died in that war. The meaning of Anzac Day today includes the remembrance of all Australians killed in military operations.
Unfortunately RSL NSW has had to make the difficult decision to cancel 2020 Anzac Day commemorations across the State to be in accordance with the NSW Health Minister's Order under Section 7 of the Public Health Act 2010.  
Given the significant concerns around the spread of COVID-19, it would be irresponsible to allow such large gatherings as we see each year on Anzac Day to go ahead...  The RSL has a responsibility to act in the best interests of veterans and the general public. In these uncertain times we must follow the advice of medical experts and do everything we can to protect the community. (rslnsw.org.au/news/president-update-16-march-2020)
The RSL has shared five key ways Australians can commemorate Anzac Day, both in the lead-up and the day itself, as the community looks for new and different initiatives to honour the service and sacrifice of our brave servicemen and women past and present.
The RSL hopes these suggestions enable all Australians to commemorate in one or multiple ways, not just on Anzac Day itself, but in its lead-up. Furthermore, the RSL hopes that these suggestions will inspire Australians to continue to develop and share other ideas for commemorating and paying their respects for our Anzacs.
Ways to commemorate Anzac Day 2020
 1. Be part of the Community Ode - Record a video of yourself reciting The Ode or sharing a message of support for veterans on your social media. Respond "Going" to the Anzac Day 2020 Facebook event. Then use the hashtags #Anzacspirit and #lightupthedawn and share how you'll be commemorating, as well as who you'll be remembering this Anzac Day. You can also be part of the commemorative activities on the Anzac Memorial and RSL NSW Facebook pages.
 2. Light up the dawn at 6am on Anzac Day. Go to the end of your driveway, stand on your balcony or in your lounge room and listen to a brief commemorative service. Together – even while apart – we'll remember those who served and sacrificed. You can pledge your support at rslanzacspirit.com.au 
3. Tune into live services and virtual commemorative services. The ABC will give all Australians, no matter where they are, access to this year's Anzac Day commemorations, with extensive coverage across its radio, television, digital and social media platforms.
 A summary of what to expect: 
5.00am: Anzac Stories (ABCTV, iview), presented by Dan Bourchier, this program will look at the origins of Anzac Day and some of the personal stories of servicemen and servicewomen.
5.30am: A live broadcast of the National Memorial Service from the Australian War Memorial on ABCTV, iview, Radio and online. This service includes from around 6am, The Last Post and a minute of silence, where you can pay your respect on your driveway or at your front gate or balcony at the same time as your local community.
9:55am: Tune into the ABC or live stream the NSW Anzac Day Service from facebook.com/AnzacMemorial/live commencing at 10am. Download the NSW Anzac Day Order of Service.
11.30am: Two-minute reflection which includes The Ode and The Last Post followed by a minute silence on ABCTV, iview, Radio and online.
6.55pm: The Governor-General, David Hurley's Anzac Day message on ABCTV and Radio.
 4. Reach out to a mate or veteran who might be alone. Many people are alone during this time of isolation. It's an opportunity to invoke the Anzac value of mateship and check to see how a mate is doing. If you know a veteran please call or reach out to them, check in on them, thank them for their service and help them if needed during this time.
 5. Donate to the Anzac Appeal online at anzacappeal.com.au. Donations support Australian veterans and their families in need. 
There are a wide variety of other ideas being embraced across the country, many of which originated from passionate everyday Australians keen to demonstrate their Anzac Spirit on a day that belongs to all Australians.
Please record in text, photo or video your #AnzacDayAtHome and share it by tagging @AnzacMemorial on Facebook and Instagram.