Anzac Community Grants Program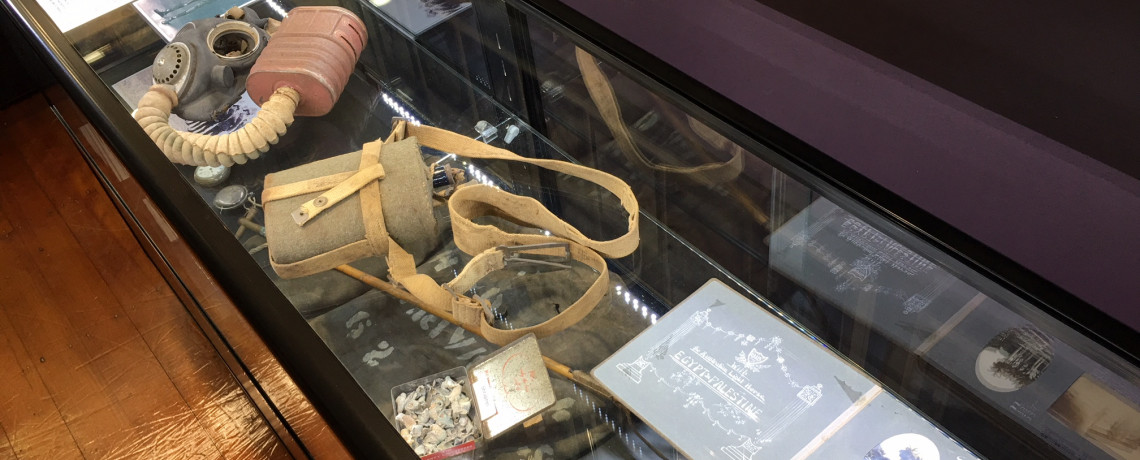 The Anzac Community Grants Program (ACGP) provides small grants for a range of  projects that commemorate and educate New South Wales communities about the service and sacrifices of current and former military servicemen and women. Projects which support activities benefiting the NSW veteran community are also eligible for funding.
Educational institutions, ex-service organisations, community groups, local government associations, museums and historical societies are encouraged to apply for an ACGP grant of up to $2,000. 
If you have any questions about the Program please contact the Office for Veterans Affairs. 
2019/20 Anzac Community Grant Recipients
Thirty-eight projects are receiving an Anzac Community Grant this financial year
Download PDF of recipients listed by suburb
Belmont RSL Sub-Branch 

BELMONT

Anzac Day

$1,000.00

Local Anzac day Commemorative March led by McEwan's pipe band, followed by Commemoration ceremony at local War memorial led by high school & Christian college students. Supported by sing Australia choir & McEwan's Scottish band 

Blackheath Area Neighbourhood Centre

BLACKHEATH

Anzac Day 2020

$800.00

To support local RSL sub branch to commemorate Anzac Day 2020 within our community. Including an event at the RSL sub branch hall and with a speaker to talk on the subject of Sacrifice and Commemoration.

‍

Bombala RSL Sub-Branch

BOMBALA

Public Address System

$1,000.00

Purchase of a public address system.

Breadalbane Hall & Park ULSC 355 Committee

BREADALBANE

Breadalbane Hall Anzac Day Commemorative Service 2020

$561.00

On Anzac Day 2020, the Breadalbane community will honour local community members who served in any conflict by holding its third Anzac Day commemorative ceremony.

This will include the printing of Australian flags that would include a tag that identifies the service personnel's name, ADF service type they served under and date of service.

Burwood Council

BURWOOD

75th Sandakan Remembrance Service 2020

$2,000.00

To raise awareness of Sandakan, commencing with a Commemorative Ceremony beginning with hymns, speeches from VIPs, RSLs and relatives of the POWs, and poems read by local school students and last post bugler; a two week exhibition of artefacts, drawings and poems from Sandakan POWs; and commission an art installation for the community and visitors. 

Teaching the Anzac Legacy

CAMPBELLTOWN

Teaching the ANZAC Legacy

$1,260.00

Students will travel from Warakirri College to Canberra to learn about the Anzac Legacy with visits to the Australian War Memorial, National Museum and Parliament House.

The Scout Association of Australia, New South Wales Branch

CHATSWOOD

Anzac Dawn Service, West Pymble, 2020

$1,000.00

To assist with the organisation of the Anzac Day Dawn Service at Bicentennial Park, West Pymble.

‍

The Scout Association of Australia, NSW Branch

CHATSWOOD

Anzac Services, Wahroonga and Turramurra, 2020

$1,000.00

Assist with the organisation of two Anzac day services, one at Wahroonga and the second at Turramurra. Engage Scouts, Guides and potentially other youth in researching aspects of the program and to gain heightened awareness of the significance of Anzac and sacrifices made.

Corowa RSL Sub-Branch

COROWA

Anzacs Book Project

$2,000.00

To assist with publication of the book which provides an understanding of the names of the Cenotaph, and to communicate the history and the sacrifice, and serve as a permanent reminder of our young men to the students today, and the wider community.

Culburra Beach Community Centre Management Committee

CULBURRA BEACH

Improving our War Memorial for the Veterans

$1,000.00

With the assistance of our Men's Shed in Culburra Beach we will improve the plaques at our War Memorial.

Delegate Sub-Branch RSL NSW

DELEGATE

Commemoration Support

$1,000.00

Support for our commemorations including a lectern and public address system to enable attendees and the gathered public in an open air forum at commemorative events to hear what is happening.

Vietnam Veterans, Peacekeepers & Peacemakers, Central Coast, NAMBUS

ETTALONG BEACH

NAMBUS Mobile Museum

$1,000.00

To repair and replace the decals and display cabinets of the mobile museum to allow it to continue to be used as a valuable resource for students and the community.

HMAS SYDNEY Association Inc.

FIVE DOCK

HMAS SYDNEY II - Memorial and Wreath Laying Ceremony

$1,090.00

The service is held each year to maintain the public's awareness of and interest in this important piece of Australian military history and to give family and descendants a service to remember their loved ones.

‍

The service allows members of our Association, other organisations, the general public and more importantly

‍the families and descendants of those 645 men who died that day in 1941 share with us the memory of the engagement and sacrifice on both sides that day.

HMAS SYDNEY Association

FIVE DOCK

HMAS SYDNEY I - SMS EMDEN Engagement  Anniversary Memorial Service

$616.00

We believe that the holding of this very important memorial service each year allows members of our Association, other organisations and the general public share with us the

‍memory of the engagement and sacrifice on both sides that day in 1914.

RSL NSW Forestville sub-Branch

FORESTVILLE

Upgraded Display Cabinets

$2,000.00

Installation of two display cabinets to house artefacts of our military history. 

Gol Gol Public School

GOL GOL

Deluxe Pull Up Banners

$1,760.00

Through this project we seek to use the banners as part of our Anzac Day and Remembrance Day services. This will compliment our existing Anzac Garden.

Grabben Gullen Community Progress Association Inc

GRABBEN GULLEN

Deceased Soldiers commemorations

$2,000.00

To provide a permanent reminder to our community of the sacrifice that 14 Anzac soldiers from here made in WW1 &  WW2 by way of individual Stainless Steel plaques for each soldier plus an additional plaque to the Unknown soldier, to recognise all those who have fallen in wars and have no known grave.

Gundaroo Community Association - Gundaroo Memorials Sub Committee

GUNDAROO

Gundaroo Commemorative Planting

$1,500.00

The Gundaroo Commemorative Planting consists of 40 Pin Oaks (Quercus palustris), 20 evenly spaced on either side of the road.  Pin Oaks were selected as the tree of choice because of their size, long life span, reliable shape and habit, hardiness and beautiful autumn colour.

School Communities Recycling All Paper Ltd

HOLSWORTHY

Enhancing the Flag Flying at Holsworthy HS

$1,500.00

Assist with essential repairs of the grounds to ensure the site is ready for Anzac Day 2020 and further enhancements to the grounds planned and carried out by SCRAP Ltd and the Holsworthy Community Gardeners and student gardeners in time for Remembrance Day 2020.

Kearsley Community Dawn Service Committee Inc.

KEARSLEY

Honouring the WWII service men and women of Kearsley and Abernethy

$2,000.00

The Committee wishes to honour the 81 men and women who served in World War II, by placing individual plaques for each service man and woman on the World War II Bench of Remembrance that is located in the grounds of the Arthur Francis, CSC OAM Remembrance Garden at Kearsley Community Hall.

Mathoura RSL Sub Branch

MATHOURA

Anzac Day Services

$800.00

Commemorative Service in Mathoura followed by the march for the wreath laying service in the Soldiers' Memorial Gardens. 

Australian Foundation for Disability

MINCHINBURY

Educating our Youth with Disabilities on NSW  War Heroes

$2,000.00

The aim of this program is to introduce to our many Youth with Disabilities important History information on our Country's Military Heroes.  This many people who have given their life for their Country need to be remembered by our Youth and for their families for years to come.  It is important that as a Country we remember how all cultures came together during the many wars that Australia and their Allies have been through and for many or our people with disabilities who come from a diverse range of cultures these will include many of their ancestors that they may not even be aware of.

Oran Park Public School

ORAN PARK

Defence Memorial Mural

$1,000.00

To create a mural honouring the history of the local area and its contributions to the war efforts when it was a training base for the Narellan Military Camp. Through this project we seek to inform and educate the wider community about the history of the Oran Park community, and its direct links to World War 2. We will achieve this by 11th November 2020.

Saint George Anglican Church Parkes

PARKES

Plaque for war memorial stained glass windows

$655.00

This project will provide an interpretive aluminium plaque (in line with the heritage advisor's advise and specifications) adjacent to the war memorial stained glass window in the St George's Anglican Church in Parkes.

Port Macquarie-Hastings Council

PORT MACQUARIE

Port Macquarie ANZAC Day Dawn Service

$1,000.00

One off grant to assist with organisation of the Dawn Service, for the crowds who come to commemorate current and past service members from Australia and New Zealand at the Port Macquarie, Kendall, Laurieton and Wauchope War Memorials.

Pottsville Beach RSL

POTTSVILLE

Pottsville ANZAC Day 2020

$1,000.00

Anzac Day 2020 marks the 105th anniversary of the landing at Gallipoli. Veterans, local schools and the community will march and pay tribute to all those service men and women who have defended our nation in times of war or conflict. At the Pottsville Beach Cenotaph we will honour those who paid the supreme sacrifice and gave their lives for Australia. 

Randwick TAFE

RANDWICK

Angels of the Battlefield - The Story of the ANZAC Nurses

$2,000.00

Angels of the Battlefield is a 100 minute feature documentary that explores the life of two ANZAC nurses. Through two young women from the current generation we explore the role of nurses in WW1 and the lives and war service of nurses Nellie Morrice and Kitty Porter. The film contains unseen archive, new research and dramatic re-enactments of the events that led to them both being awarded the Royal Red Cross.

Fairfield City Museum & Gallery - Fairfield City Council

SMITHFIELD

Fairfield City Museum's Military Collection

$1,500.00

The project involves close examination and research of FCMG's historical military collection containing objects, photographs and documents donated by the community over the years to develop a greater understanding of the collection and its value, locally and nationally.

‍

The project will lead to a number of outputs all aimed at improving visibility and accessibility of FCMG's historical military collection including a new digital publication, a public event and talk, and online database.

Sutton and District Community Association Inc.

SUTTON

Anzac Day Dawn Service 2020

$650.00

This project aims to provide a public Anzac Day Dawn Service at Sutton village on Saturday 25 April 2020 to enhance public recognition of Australia's military service, to educate a new generation, and to support the NSW veteran community.  

New Zealand Veterans in Australia Inc

SYDNEY

New Zealand Land Wars Service of Commemoration

$1,000.00

This project will highlight NSW multicultural diversity through providing Maori Tikanga (Customs) and Kawa (Protocols) and include Whaikorero (Speeches), Karakia (Prayers) and Waiata (Song). Highlight the contribution New South Wales gave in New Zealand during the wars, and highlight the contribution New Zealand made to New South Wales.

Newcastle and Hunter Combined Schools ANZAC Service Inc

TENAMBIT

2020 Combined Schools ANZAC Service

$2,000.00

To produce two Anzac Commemorative events, 7th April at the Civic Theatre, Newcastle and Civic Centre, Singleton 9th April. The events will host a total of 2,000 students and veterans as well as significant stakeholders from government and industry. 

Trangie action group inc

TRANGIE

Anzac Day displays

$1,000.00

To preserve the display cabinets and allow them to be kept in the hall behind glass to protect them and allow increased awareness to visitors.

Warragamba Anzac Committee

WALLACIA

Community Services

$1,000.00

To assist with location Anzac Day and Remembrance Day services in the Centre of our Community at the Memorial Park. 

St Clare's College

WAVERLEY

Don't Forget Me Cobber

$2,000.00

A partnership with Patrick Lindsay and Lime Tree Studios and a group ofYear 10 students from the College will create a documentary on the Battle of Fromelles, looking at the battle through the eyes of the women left behind.

‍

Werris Creek RSL sub branch

WERRIS CREEK

Service Roll Improvements

$2,000.00

To erect laser cut out soldiers resting arms standing over a field of poppies. They would act as guards to the service roll and memorial area. We believe their visibility will attract young and old and local and visitors to pull up and/or visit the service roll and current memorial.

Sugarvalley Neighbourhood Centre Advancement Group Inc.

WEST WALLSEND

West Wallsend Anzac Day 2020

$1,000.00

Provide a local Anzac Day commemoration for the West Wallsend community and include a march led by a bagpiper, the flag bearer and parade commander. The community will then gather at the cenotaph outside the club for readings and laying of wreaths by local school captains and representatives of other community organisations.

Woonona Bulli RSL sub Branch

WOONONA

Australian Heritage military memorabilia Display

$1,500.00

To refurbish an existing display window to house historic military weapons and other memorabilia. The sub Branch has a number of significant  items that are linked to the military history northern Illawarra. We are also about to receive a number of rare & historic military weapons from World War 1 & World War 2.

Mulga Bill Festival Inc

YEOVAL 

Major A.B.Paterson Sculpture Lighting

$1,909.00

The lighting of a new larger than life bronze sculpture of Major Paterson in his WW1 uniform facing the main road into Yeoval to add to the impact of the Sculpture and Paterson's importance to the community.
Image courtesy Shoalhaven Historical Society (SHS), 2018

The SHS was was awarded an $800 ACGP grant in 2018 to buy a new exhibition showcase to preserve and display their collection of artefacts that helped tell the stories of local veterans.