The Centenary of Anzac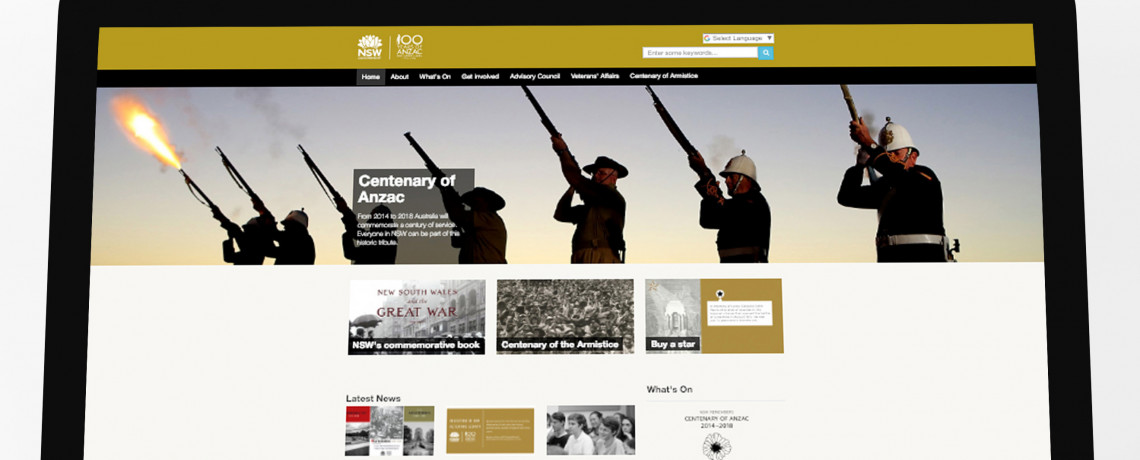 From 2014 to 2018 Australia paid tribute to the Centenary of Anzac and the NSW community came together to honour the first Anzacs and all the servicemen and servicewomen who followed in their footsteps defending Australia and its national interests.
The NSW Centenary of Anzac website went live in December 2013 to engage and drive community involvement in the Centenary. Throughout the period of commemoration state and local government agencies and community groups submitted information on their commemorative activities for promotion on the site's What's On guide.
The website has been archived as a permanent record of how NSW marked this important time in history.  
Download a PDF of the archived website