WWII 75th Anniversary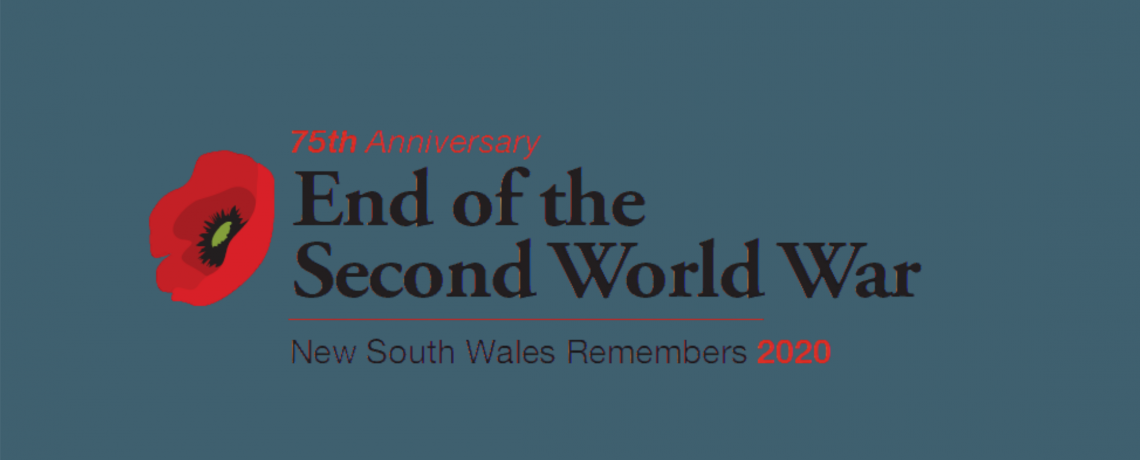 2020 marks 75 years since the end of the Second World War. It lasted nearly six years and took place on several different continents and oceans. 
In Europe, the Germans surrendered on 7 May, just a week after the death of Adolf Hitler. Australian prisoners of war in European prison camps were liberated and Australian sailors and aircrew began returning home.
Three months later, Japan finally accepted the Allies demand for unconditional surrender and ceased fighting on 15 August 1945 ending World War Two. 
Some 40,000 Australians didn't return home to their families. Over 17,000 of them lost their lives while fighting in the war against Japan, 8,000 of them died in Japanese captivity.
Let us remember those whose lives were given that we may enjoy this glorious moment and may look forward to a peace which they have won for us. 

Prime Minister Ben Chifley, 15 August 1945
 To mark this important anniversary the community is looking for new and different initiatives to honour the service and sacrifice of the men and women who served abroad and held the front at home.  This VP Day you can watch the Commemorative Service live from the Australian War Memorial on ABC TV. Listen for the bells at noon and read about the experiences of those who were there. 
Ways to commemorate VP Day and the 75th anniversary of the end of World War II
 Saturday 15 August 2020
The NSW Government has interviewed 75 Second World War veterans living in NSW. These incredible stories have been published on the War Memorials Register and will remain as a lasting legacy.
warmemorialsregister.nsw.gov.au/75th-anniversary-stories 
Australian War Memorial, Canberra
9:30am – Pre Service commences
10:00am – Service commences
Televised live on ABC TV and radio
75th Anniversary Commemorative Service – Sydney
The Cenotaph, Martin Place
By invitation only due to COVID-19 restrictions
Video highlights will be available on RSL NSW and Anzac Memorial Facebook channels
At 10:55am the Russian Roolettes formation aerobatic team will perform a 5 aircraft flypast over the Cenotaph to commence the Sydney Commemorative Service formalities. Three CJ6A Nanchang and two YAK52 aircraft, will fly East to West directly over Martin place at 2100ft above ground level.
With thanks to the Australian and New Zealand Association of Bellringers and participating bell towers, bells will be rung at 12 noon (local time) to mark the anniversary of the announcement of the end of the War.  
Share your stories
Almost one million Australians served during the Second World War in campaigns against Germany and Italy in Europe, the Mediterranean and North Africa, as well as against Japan in south-east Asia and other parts of the Pacific. The Australian mainland came under direct attack for the first time, as Japanese aircraft bombed towns in north-west Australia and Japanese midget submarines attacked Sydney Harbour. 
Everyone is encouraged to share memories and stories of their loved ones who served. Use the hashtag #VeteranStory75years #OneInAMillion and tag @AnzacMemorial on Facebook and Instagram.
If you are a Second World War veteran living in NSW, or can speak with us on behalf of a living veteran, the NSW Office for Veterans Affairs would love to hear from you.