Learning with the Anzac Memorial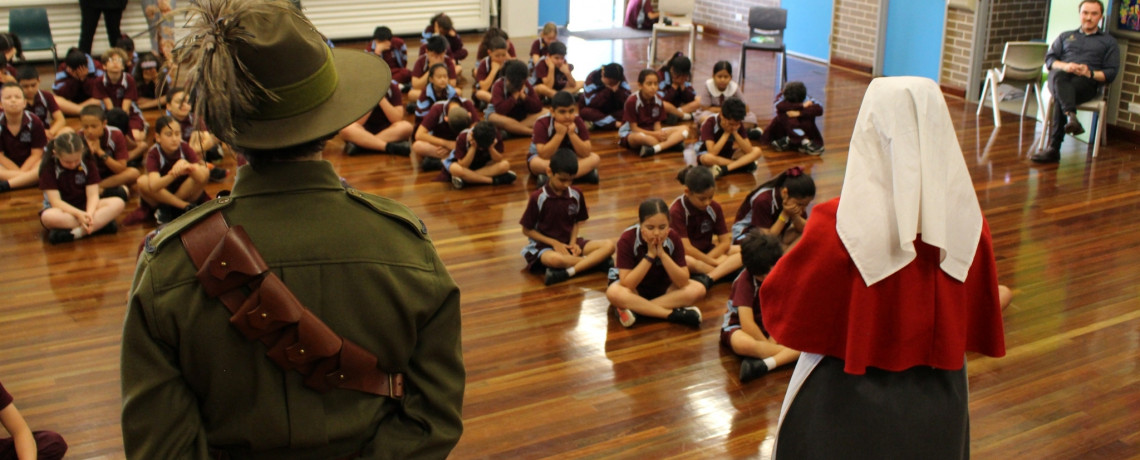 The Anzac Memorial Schools Learning Program incorporates:
workshops,
seminars and
events.
They are led by the Anzac Memorial's dynamic team of specialist actors, presenters and educators.
Engaging learning opportunities
Through imaginative and inspiring approaches such as live performance, the program aims to open up the skills and resources within the Anzac Memorial and provide opportunities for students and teachers to explore the Memorial's history, artwork, artefacts and architecture in creative and engaging ways.
NSW school syllabus aligned learning programs
The Memorial's programs are all linked to the NSW syllabus for the Australian curriculum across several subject areas, including history, English, drama, and visual and creative arts. They take place in the Anzac Memorial's space for learning, a state-of-the art auditorium, offering a flexible environment for interactive  and engaging workshops.
Gain real insights
At the heart of the Anzac Memorial is a commitment to remember the courage, endurance and sacrifice of Australian Anzacs – both past and present. Through its focus on individual Anzac stories, the Learning Program aims to provide insights into the human condition that will inspire young people and help them navigate the challenges and complexities of their own lives in the 21st century, and allow all visitors of all ages to leave the Memorial carrying the quintessential qualities of our Anzacs in their hearts – values that unify us in our quest to improve our world.