Premier's Anzac Memorial Scholarship (PAMS)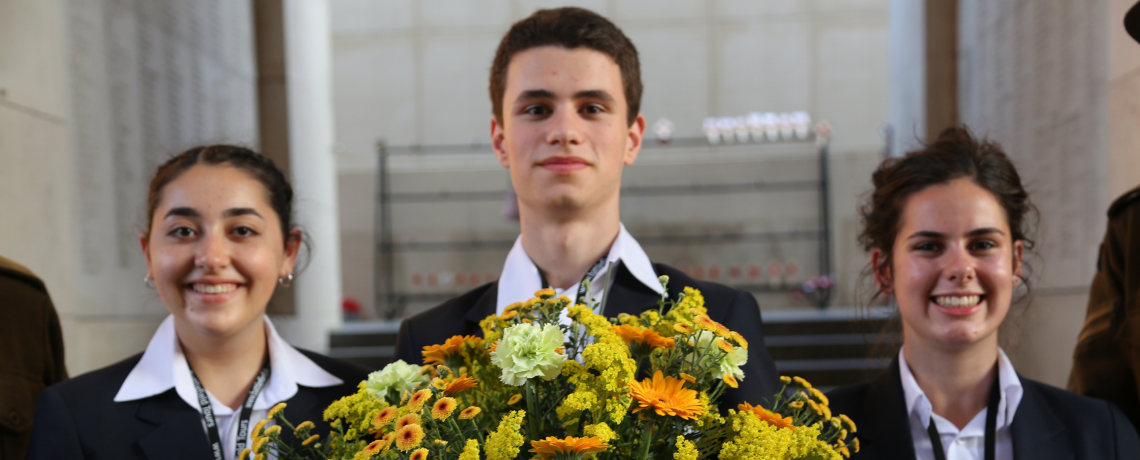 The Premier's Anzac Memorial Scholarship gives NSW Year 10 and 11 History students the opportunity to travel on a 2-week study tour to develop their knowledge and understanding of the history of Australians at war. Accompanied by a military historian the tour includes visits to significant historical sites to learn about and commemorate the service of Australian men and women in the World Wars and other conflicts.
In 2022, the PAMS study tour will visit places in Sydney, regional NSW and interstate locations.
Applications have now closed.

What are the benefits of the Scholarship?
Unique learning experiences to complement the NSW History Syllabus and enhance and reflect on History studies in the classroom
Travelling with and learning directly from a military historian and experienced History teachers
Making friendships with like-minded students from across NSW
Travelling and discovering new places
Special behind the scenes and hands-on learning activities
Meeting and learning from a range of professionals working in history and heritage
What is included in the Scholarship?
All learning and leisure activities on the tour
All travel while on the tour e.g. flights, airconditioned coaches, public transport
All meals including breakfast, lunch, snacks, and dinner
All accommodation (usually in hotels or motels and shared with other scholars in twin or triple rooms)
Uniforms to wear on the tour
What will you experience on the tour?
The tour is designed to pack in as much as possible into the time available. Activities begin after breakfast and continue into the evening, with downtime built in to ensure everyone can rest and recharge. Some things you can expect based on previous PAMS tours are:
Hands-on learning activities such as working with primary sources from significant collections
Guided walking tours of significant sites including heritage buildings and fortifications, cemeteries, museums, and memorials
City, bush and beach walks
Fun activities such as movie nights, games, sports, swimming, and physical challenges such as cave tours and ziplining
Group debriefs each evening to reflect on the day's experiences and learnings
How to apply
Applications have now closed. Applicants will be advised of outcomes following the review process.
Further information
If you have any questions, please contact the OVA by emailing PremierScholarship@veterans.nsw.gov.au