Premier's Anzac Memorial Scholarship (PAMS)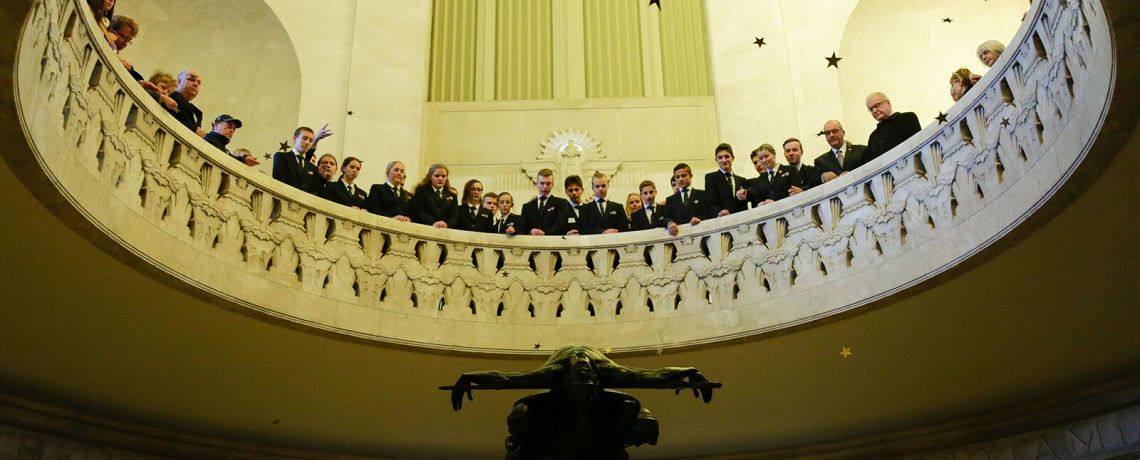 The Premier's Anzac Memorial Scholarship  enables high school students to experience international cultures and further their education in some of Australia's most important historical events. The teachers that accompany them will play ap vital role in supporting and encouraging them in their learning.
The 2018 PAMS tour 
The Premier's Anzac Memorial Scholarship is funding a study tour for 20 young people to travel to the Western Front, in France and Belgium, during late June and early July 2018. Students will visit the battlefields where the Anzacs fought, discover their experiences and commemorate their service.  
In July 2017, schools across NSW were invited to submit an expression of interest to participate in the 2018 Premier's Anzac Memorial Scholarship selection process. The ballot was held on 23 August 2017 and the schools drawn then ran a local selection process to choose a student to attend the tour.
The Scholars travelling with the tour in 2018 are:
Andy Scott - Barker College 
Nyah Pavlovic - Bega High School 
Amber McCully - Brigidine College 
Tamsyn Balogh-Caristo - Cerdon College 
Felicity Baxter - Condobolin High School
Dallen Schmidt - De La Salle College Revesby Heights 
Ebony Turton - Glenwood High School 
Miranda Swift - Lithgow High School 
Tullia Williams - Northern Beaches Secondary College- Mackellar Girls Campus 
Peta McGrath - Oberon High School 
Matthew Pines - Pennant Hills High School 
Holly Epps - Penrith Selective High School 
Emily Potloka - Plumpton High School 
Alison Gamsby - Rooty Hill High School 
Lachlan Smith - St Edward's College Gosford 
Chloe Brown - St Joseph's Catholic High School Albion Park 
Lachlan West - St Mary's Catholic College Casino 
Carla Krnel - Stella Maris College 
Oscar Iredale - Sydney Secondary College Balmain Campus
Teneisha Ross - Vincentia High School
Look to 2018 PAMS eligibiliy criteria and information for details on the selection process.
 In early December 2017, 14 outstanding teachers were interviewed for the role of Accompanying Teacher on the PAMS tour. Lisa Waygood from Engadine High School, Greg Hannelly from St Edward's College, East Gosford and Carla Killen from Hunter Valley Grammar School will be accompanying the tour and will provide supervision, support and pastoral care for the students. They are also tasked with sharing what they learn from the experience with colleagues across NSW on their return.