Premier's Anzac Memorial Scholarship (PAMS)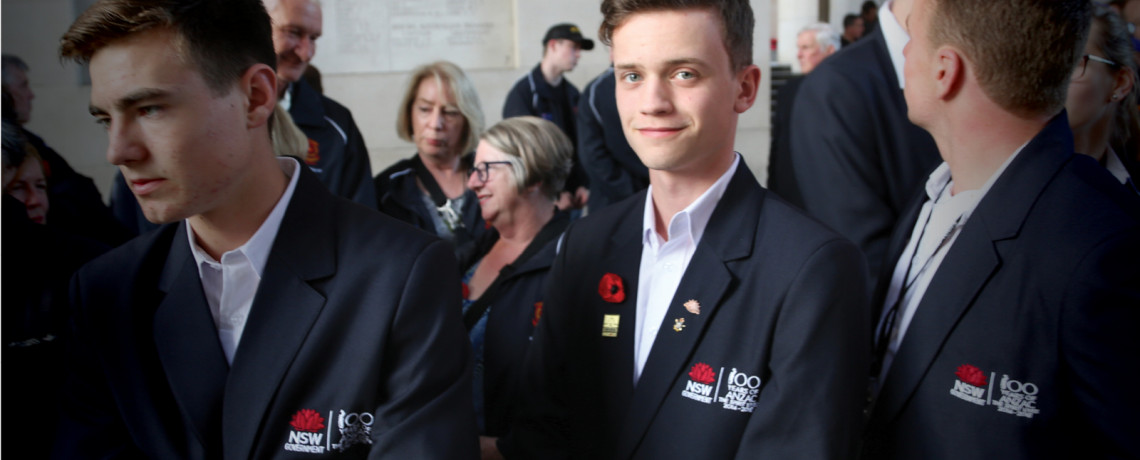 The NSW Office for Veterans Affairs (OVA) administers the Premier's Anzac Memorial Scholarship (PAMS) which funds a study tour for a group of young people. Scholars learn about the causes and effects of world conflicts and visit the battlefields where Anzacs have fought, to learn about and commemorate their service. 
PAMS supports the NSW curriculum and students who are studying Modern History will gain the most benefit from attending the tour.
 In 2021, Premier's Anzac Memorial Scholars will participate in an exciting tour focusing on significant places in NSW and the ACT. Scholars will learn about the causes of war, the experiences of Australians at war, the defence of the home-front during the Second World War and the role of NSW in Australian military history. 
2020/2021 SCHOOLS BALLOT
Eligible State, Independent and Catholic Schools across NSW were invited to enter an expression of interest between 21 August and 18 October 2019 for a chance to participate in the 2020 PAMS selection process.
On Wednesday 23 October 2019, 20 schools were randomly selected from the PAMS 2020 ballot by Minister for Veterans, The Hon. Geoff Lee MP. Caroline Mackaness, Director Veterans Affairs and Rod Megahey from the Office of the Deputy Secretary, Department of Education, also participated in the ballot draw.
The schools selected in the ballot:
Ambarvale High School
Blaxland High School
Bonalbo Central School
Bundarra Central School
Cheltenham Girls High School
Cronulla High School
Epping Boys High School
Galston High School
Green Point Christian College
James Ruse Agricultural High School
Kingsgrove North High School
Marian College Kenthurst
Mount Annan Christian College
Port Hacking High School
Sapphire Coast Anglican College
Shellharbour Anglican College
St Euphemia College
St Gregory's College
St Paul's College 
Uralla Central School
These schools will send a student on a scholarship tour in 2021.
2020/2021 ACCOMPANYING TEACHERS
Eligible NSW teachers were invited to submit an expression of interest for the position ofingof accompanying teacher on  the PAMS 2020 tour.  Expressions of interest were open from Wednesday, 13 November 2019 to Friday, 6 December 2019. Three successful candidates were selected. 
2022 PAMS TOUR 
A Premier's Anzac Memorial Scholarship Tour will be delivered in 2022. NSW high schools will be invited to enter a ballot for the opportunity to send a student on the tour. Applications to enter the ballot  will open in 2021. 
Three NSW history teachers will be given the opportunity to accompany the 2022 tour. Expressions of interested are scheduled to open in November 2021.  
FURTHER INFORMATION
Please contact the OVA on 8061 9288 or email PremierScholarship@veterans.nsw.gov.au