Anzac Community Grants Program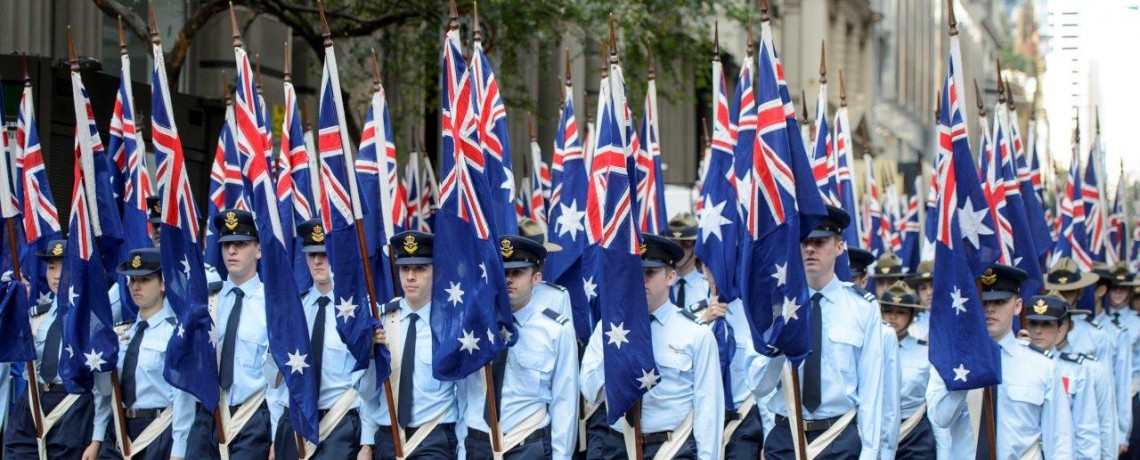 Submission deadline: Remembrance Day, 11 November 2018
The Anzac Community Grants Program (ACGP) provides small grants for a range of projects that commemorate and educate New South Wales communities about the service and sacrifices of current and former military servicemen and women. Projects which support activities benefiting the NSW veteran community are also eligible for funding.
 Small grants of up to $2,000 are provided to educational institutions, ex-service organisations, community groups, local government associations, museums and historical societies. Read the Anzac Community Grants Program information for applicants
 43 projects received ACGP funding in 2017. 
Name organisation or indivdual

Suburb/Town

Project Title

 Project Description

Amount awarded

Reserve Forces Day Council - Riverina

URANQUINTY

Annual Reserve Forces Day

‍The day consists of a Commemoration Service dedicated to all serving and ex-ADF Reservists. The theme/focus for 2018 is on the Battle of Hamel which began on 4th July 1918. The three Senior ADF members of Kapooka and the RAAF Base support and attend the service. 

 

$1,640.00

Charity Bounce Ltd.

SYDNEY

Stand Tall

A Stand Tall basketball event for Defence Force families held on Saturday the 28th April to commemorate Anzac Day.The Stand Tall program consists of basketball and leadership programs for young people, with a focus on Defence Force families in Sydney.   The initiative aims to deliver the Stand Tall strength based programs to develop life and leadership skills, using basketball as a means of engagement and providing an impacting experience that inspires participants to set goals and be motivated about their own future. 

  

$1,000.00
Harbord Diggers RSL Sub-Branch 
FRESHWATER
Plaques

To maintain & protect current plaques in the 'Wall of Remembrance' at Jacka Park in Freshwater and  install new plaques to mark the conclusion of the Centenary of Anzac 2018.

 

$1,000.00

Oberon RSL Sub-Branch

OBERON
Military museum mannequins

Purchase mannequins to display  uniforms that were worn by Australian Defence Forces from 1914 to 2017 including uniforms rarely ever seen by the general public in the The Oberon RSL Sub-Branch museum.

 

$1,000.00
Tri Service Workforce
ESTELLA
Reasearch for  new program

To research and produce a background on local service people and wars fought in to provide insight of previous service and cultures of defence.

 

$700.00

Kearsley Community Dawn Service Committee Inc

KEARSLEY

Reflecting on the sacrifices of Kearsley's service personnel

To commemorate the sacrifices of these men, the Kearsley Community Dawn Service Committee is eager to organise a much larger and significant Anzac Day Service in 2018 and encourage individuals and families to attend.

 

$1,550.00

New England Regional Art Museum

ARMIDALE
AWM Loans – Salient: Contemporary artists on the Western Front

In 2018 the New England Regional Art Museum in collaboration with the King Street Gallery in Sydney will be  presenting the new exhibition "In their footsteps: The Western Front 100 years" and bring together a small selection of works by World War One artists with a range of recent works created by some of Australia's leading artists in response to the experience of visiting battlefields in France and Belgium in early 2017. 

 

$2,000.00
Shirley Clay Barmedman Anzac Committee
BARMEDAN

Interpretative Panel Reg Rattey VC

The panel will be on public view, available to school groups and those interested in military history. It's installation will involve the local community and become part of local Anzac services.

 

$1,886.00

Witmore Enterprises Inc

SINGLETON

Commemorative service and client education

Work collaboratively with the local RSL Sub-Branch to deliver on site service ceremonies for clients and members of the public to commemorate Anzac Day, Remembrance Day and other significant military anniversaries.  

 

$1,500.00
Bombala RSL Sub-Branch
Bombala

Refurbish display cabinet

To reinstate memorabilia display cabinet so items are securely stowed at the Bombala RSL Club.

 

$1,000.00
Royal NSW Lancers Memorial Museum Inc.
PARRAMATTA

Mobile public interpretive display for WW2 Matilda Tank named ACE

To purchase the hardware and software required to develop and display for the public, the entire story of ACE, its wartime history and restoration project to compliment the fully restored tank itself. It is important to have a portable interpretive display, usable indoors and out, so that it can be used within the Museum and easily packed up for transporting with ACE to outdoor public events.

 

$754.05
Shire Military Club (Inc)
LOFTUS
Veno-wireless memorial plaque

To make fit a suitably engraved metal plaque.

 

$1,800.00
Kangaroo Valley Anzac Committe

KANGAROO VALLEY

Audio equipment

Purchase  audio equipment to facilitate audience hearing of the local Anzac Day service which is conducted in an open street location.

 

$1,000.00

ActivusTransport Inc.

ENGADINE

Military excusions

Provide a series of  bus trips for local veterans  to visit the Australian National Maritime Museum, the Army Museum, the Fleet Air Arm Museum and the Australian Army Infantry Museum.  

 

$720.00

Sugarvalley Neighbourhood Centre Advancement Group Inc.

WEST WALLSEND

2018 Anzac Day service

Commemorate Anzac Day and encourage the local community to attend and take part in honoring our veterans.

 

$800.00

Scone & Upper Hunter Historical Society Inc.

SCONE
Display of wartime memorabilia display

Purchase a safe and secure cabinet that will allow the museum to effectively display memorabilia of current and former service men and women and promote and continue interest in local military history.

 

$1,000.00

Sapphire Coast Anglican Parish

MERIMBULA

Re-dedication of War Memorial and Honour Roll

Thirty-four men and women of the Kameruka Estate, Kameruka NSW served during the First World War. 16 did not return home. ‍
Contact has been established with 99% descendants of those who served. They have been invited to attend a special service of re-dedication will be held at the Church, followed by re-dedication of both the Memorial and the Honour roll.

 

$1,000.00

Lithgow City Band inc.

LITHGOW

"1918"-

Back from the Brink

"1918"- Back from the Brink will be a powerful reminder of the ANZAC sacrifice of Lithgow people since WW1.  The play will be performed by students from Lithgow High School with music accompanied by Lithgow City Band and will be seen by the wider Lithgow community.  

 

$1,750.00

Shoalhaven Historical Society Inc

NOWRA
WW1 display case upgrade

Display more of the artefacts held in the society's collection relating to the stories of the districts war veterans and do so in a far more sympathetic, secure and safe matter. 

 

$800.00
Kulnura Public School

KULNURA

100 year Commemoration

Purchase a plaque in honour of Lance Corporal Williams and all those who fell during the World Wars. The plaque will be placed on a seat at front of school near flags which will become the site to hold commemorative services.

 

$611.00
Bungendore War Memorial Committee

BUNGENDORE

Provision of PA system for 2018 Anzac Day Ceremony 

To meet the cost of the hire of a good quality professionally operated public address system for the 2018 ANZAC Day Service.

 

$1,295.45

Furlough House

NARRABEEN
Centenary history

Produce a centenary history to celebrate 100 years of operation. 

 

$1,500.00

Barraba Central School

BARRABA

Memorial

To erect a monument and memorial garden  to enhance the significance of the area that students can honour and be proud of.

 

$1,000.00

Greta Tidy Towns

GRETA
Greta Servicemen's Sacrifice

A planned display/exhibition to highlight and inform local visitors to the museum of the human side of the sacrifice required by a war or conflict and how it affects the service people, and their families.

 

$180.00

Coolongolook & District Memorial Hall S355 Committee

COOLONGOLOOK
Coolongolook honours their local heroes

Photo wall display of individual soldiers and historic career information to allow further research into local residents participation in various wars.

 

$1,500.00
Werris Creek RSL Sub-Branch
WERRIS CREEK
Local service members roll

To provide the community with a service roll that is to be made in a book form of stainless steel with weather/graffitty type resistance/protection material to honour all who served. The information available will educate the locals and travellers to the creek and be a starting point for those wishing to further research their loved ones/relatives.

 

$2,000.00

Corrimal RSL Sub-Branch

EAST CORRIMAL
Tarrawanna Public School Commemorative Garden

 

 

$1,000.00

Gunnedah Shire Council

GUNNEDAH

2018 Pensioners Hill Centenary of Anzac Concert

The "Centenary of Anzac" concert will be conducted on Sunday 22 April 2018. It will include:  performance of traditional War tunes by the National Award winning Gunnedah Shire Junior Band; performance of well known songs from across the last century of war by students of the Gunnedah Conservatorium of Music and  war poetry readings and extracts from letters of service personnel,etc.. read by school students.

 

$1,500.00
Manning Valley Historical Society Inc.
WINGHAM
Commemorating Their Service

Ceate two new displays in the military section of Wingham Museum including: a timeline graphic giving context to the role of Australian forces in major world conflicts from the Boer War through to more recent conflicts in the Middle East. The graphic will be augmented with artefacts from the Museum's collection, highlighting the role local residents have played in these conflicts; a permanent display to commemorate 100-years since the signing of the Great War Armistice, 11 November 1918. This memorial will pay homage to all who served. 

 

$1,301.00

Leeton Shire Library

LEETON
From Farmers to Soldiers: They Served With Pride

Identify local men and women who served in any conflict from WWI to the present day and document and display their stories.

 

$1,300.00
Oatley RSL Sub-Branch 
OATLEY

Memorabilia display

To purchase a single display case and mannequin as well as a torso to display various uniforms worn by soldiers from 1914 to 1980. 

 

$1,000.00
Penshurst RSL Sub-Branch
PENSHURST

Restore, mount and frame war medals of deceased members


Research, clean, re-ribbon , label and mount war medals donated by 32 local families of deceased veterans.

 

$1,000.00

Caroline Chisholm College

GLENMORE PARK

Database and interactive digital wall plaque of military service

Develop a database of the service history, past and present, of family members of the College's staff, current and former students and produce an interactive digital Google slides display that includes photographs, written text, direct quotes, short video clips (obtained via oral history interviews conducted by the schools history students), and QR codes that link to the information in the database.

 

$1,000.00

Consortium of Tamil Associations

GLENWOOD
Consortium of Tamil Associations 2018  Anzac Day Commemoration 

 

 

$1,000.00
Woonona-Bulli RSL Sub-Branch
WOONONA

100th Anniversary Villers-Bretonneux

Display the deeds of the Second Battle of Villers-Brettoneux  continuously on ANZAC Day 2018 throughout the Woonona-Bulli RSL Memorial Club via visual aids. 
$1,000.00

Cobar Shire Council

COBAR

Significant Sites:  gathering and celebrating our soldiers

Research, create and place two heritage signs in our town.  The first will be outside the Town Hall Cinema, formerly the Masonic Hall and the site of soldier farewell events, fund-raising events, recruiting drives, and also of welcome home celebrations. The sign will provide images and text explaining the significance of the place for the servicemen and women, their families and friends.  The second sign will be at the railway station and explain its significance as a site of farewell and return, using detailed stories and examples. 

 

$864.10

HammondCare

SYDNEY
HammondCare 2018 Remembrance Day commemoration

The HammondCare Hammondville Remembrance Day 2018 Commemoration week provides an opportunity to: thank the residents for their service; commemorate the 100th anniversary of the end of WW1. It will include the following activities: mass planting of poppy seeds in the existing garden beds, in time to bloom in spring early summer ; Armistice Ball with orchestra;  Art exhibition and memorabilia displays; a fashion parade spanning 1910 – 1930; a recreation of the Flanders Fields;  a poetry afternoon themed around the war years; a singalong with the Hammondville Choir; a memorial chapel service in the morning followed by a Cupcake decorating competition in the design of poppies and conclude with a high tea with musicians playing music of the era. 

 

$2,000.00

Wakool Soldier Settlers Memorial Walk Action Group

WAKOOL

Wakool Soldier Settlers Memorial Walk Stage 2

Add 8 small interpretive signs to the Wakool Soldier Settlers Memorial Walk enhancing the current 21 interpretive signs already installed in the walk. The project will be achieved by Action Group members researching information on soldier settlers who settled in the district after WW2 through the internet and the Barham Koondrook Historical Society, and the purchase of military service records from the Australian National Archives. 

 

$1,000.00

Milperra Public School

MILPERRA

100 year Centenary Project

‍
Activities include:  a march through the streets named after battlefields to commemorate our historical link as a community to WW1; archival and artefacts display in the school hall; and new teaching and learning programs

 

$1,000.00

Padstow RSL Sub-Branch

PADSTOW
Upgrade of war memorabilia cabinet

Replace the existing cabinet with a more modern and secure unit to protect the contents from the effects of aging.

 

$1,000.00

Cessnock City Council

CESSNOCK

Cessnock City Council Anzac Street Banners

Design and install street banners  inspired by local Anzac stories. 

 

$1,000.00

De La Salle College Revesby Heights

REVESBY
Anzac memorial garden

Create an Anzac  Memorial Garden, including the planting of a Lone Pine, to become a quiet place for reflection  and  remembrance, enhanced by a sculpture and plaque representing the service men and women  who bravely and selflessly  gave their lives in the service of our country and to serve as an appreciation to those men and women who survived to tell their story. 

 

$1,000.00

Cecil Hills High School

CECIL HILLS
Anzac mural
The school's Art teachers, History teachers, students and representatives from Cabravale RSL to design an appropriate mural to honour the sacrifice of the military service in shaping our history. 
$1,000.00