Anzac Memorial Hyde Park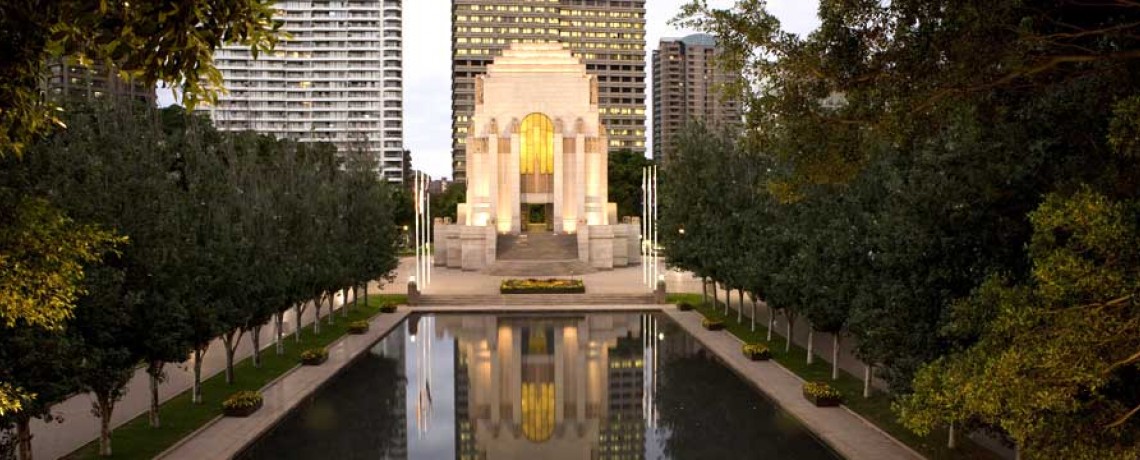 The NSW Government plays a strategic role in conserving the State's historic collection of war memorials through management of NSW's principal memorial to all those who serve, or have served, in war, peace keeping and other conflicts – the Anzac Memorial in Hyde Park, Sydney.
The Anzac Memorial was designed by Bruce Dellit, a 32 year old Sydney born architect who had trained at Sydney Technical College and Sydney University. He won the design competition in August 1930. Dellit was a leading proponent of the short lived Art Deco style popular in the 1930s. His unique design included not only the contemplative memorial spaces but also offices and rooms to assist those who had returned from the First World War.
Contact the Anzac Memorial